Join biology professor Dr. Walter Jahn for an active and interesting evening of learning science in a relaxed atmosphere.
This presentation will begin with a short presentation in Rowley Center room 017 and proceed through a staircase depiction of a walk through the geologic history of the earth. You will be invited to "Climb on the Prehistoric Stairway with each step marching you through the evolution of life and geologic history."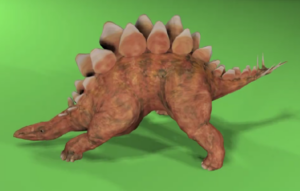 You may go at your own pace under the guidance of Dr. Jahn.