POP-UP PRESENTATION –>
Geological & Fossil History of North America
Thursday 11/10; 11:00 AM – 12:00 PM
Live at SUNY Orange/OCCC, Rowley Bldg 110
and also on Zoom.
SUNY Orange Biology Professor and OCAS board member Walter Jahn, alongside his colleague Dr. Soricelli will give a presentation on paleontology and prehistory. Free to attend via either method.
Presented by Walter Jahn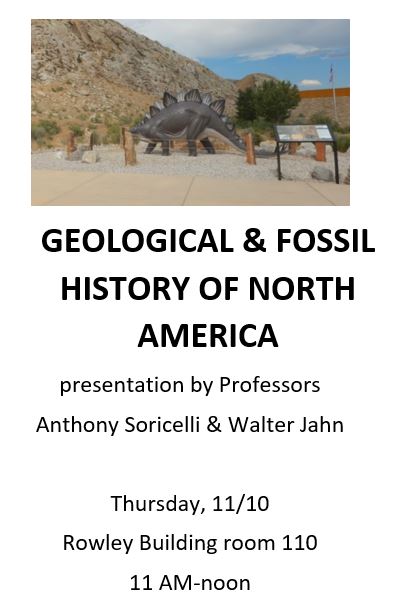 Orange County Audubon Society presentations are held the first Wednesday of the month, September through June at libraries throughout Orange County.